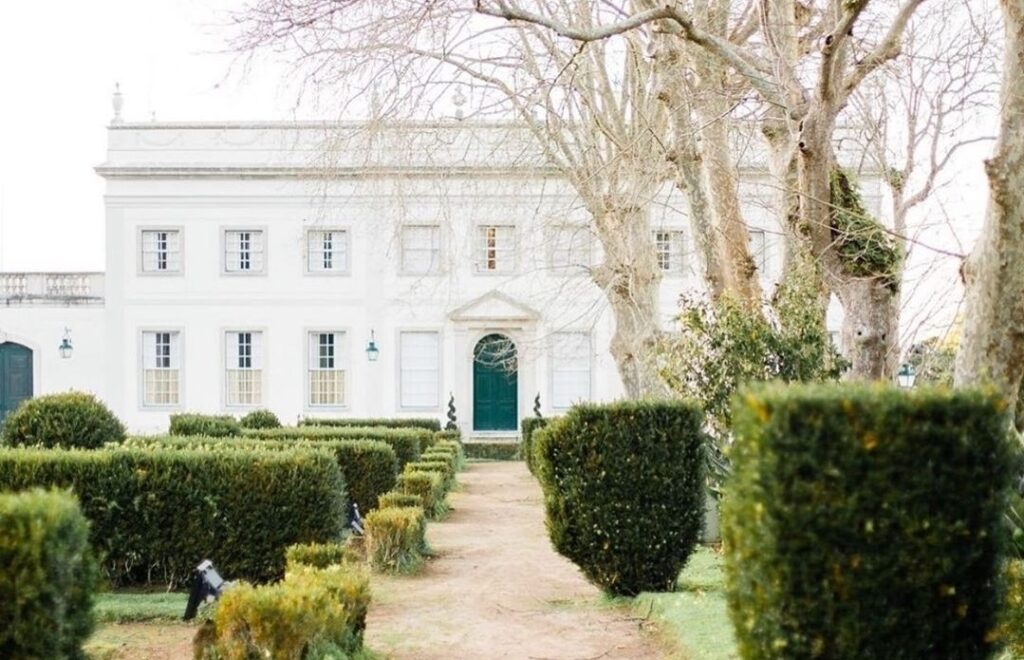 Are you looking for a sunny, vibrant, and full-of-history destination for your big day? Then, you should consider Portugal. The country offers options for all tastes and pleasant weather during most of the year. So, let's get to know the best Portugal wedding venues!
The most frequent questions about weddings in Portugal
How much is it to have a wedding in Portugal?
Above all, values might vary from city to city, but also on the number of guests. Download our brochure and get to know our fees for weddings in Europe.
How long do you have to be in Portugal before getting married?
Our team organizes everything before the couples get to the destination, but I usually recommend that they get there at least a week in advance to check the last details.
Can I legally marry in Portugal?
Foreign couples must go to a Civil Registry to start the marriage process. It is necessary to present:
– Identification documents;
– Birth certificate issued following the law of your country;
– Certificate of matrimonial capacity, issued by the authorities;
– Certificates and documents that are not written in English, French, or Spanish must be accompanied by a certified translation into Portuguese.
How do I plan a wedding in Portugal?
First, you have to hire a local wedding planner, like Cassia Thomas. This professional will be in charge of planning every detail, helping you choose the best venues and vendors. The wedding planner will also be in charge to help you with your budget and the setting.
What are Portuguese weddings like?
Portuguese weddings usually focus a lot on gastronomy, since it is one of their specialties. So, expect to have a reception with great food. Also, as it is a Catholic country, it's very common to have Church ceremonies – but, of course, that is not mandatory. Weddings in Portugal are also really fun and they can last for hours.
Where to get married: Portugal wedding venues
Portugal has options for all tastes. If you dream of a Catholic wedding ceremony, the country has plenty of beautiful historical churches.
However, if you believe that an outdoor wedding fits your style, you can choose a Quinta, a rural property with historic manors and palaces in continental Portugal. The country also offers magnificent vineyards for celebrating your big day. By the way – make sure that you try their Port Wines!
On the other hand, if you love the sea, Portugal is a paradise for beach weddings. You can have charming ceremonies in places like Cascais, Algarve, or the Azores Island. Furthermore, the country is also known
If you are having a destination wedding, you also have the option to do it at some of its luxurious hotels.
Last but not least, Portugal has two famous rivers: Tagus (which you can see from Lisbon) and Douro (up in the North, you can visit it if you go to Porto, for example). So, you can also celebrate your wedding on a boat – why not?
Get to know some regions in Portugal
Weddings in Lisbon
The sunny capital of Portugal is a place where modernity and the antique live side by side. Above all, this vibrant city offers all types of venues for your weddings – by land, sea, or river. In its surroundings, you can find lovely Quintas. Downton, you have charming hotels and both modern and classic venues to celebrate.
Weddings in Sintra
If you are looking for gorgeous views – this is the right place! Classified as a UNESCO World Heritage Site, this city is full of hills, but at the same time, you can enjoy great sea views from here. You can also see some of the most famous attractions in Portugal like Palácio da Pena, Quinta da Regaleira and Castelo dos Mouros.
Weddings in Cascais
Located close to Lisbon, this top luxury destination is perfect if you want to celebrate a beach wedding in great style. There, you find top-notch restaurants and hotels for your big day. You can choose to celebrate your wedding barefoot or just with a gorgeous sea view.
Weddings in Porto
Just like Lisbon, this city is good for all tastes: Quintas, luxury hotels, boats, modern/classic wedding venues, and so on.
Weddings in Douro Valley
Along the Douro extension, you can find some charming boutique hotels for your destination wedding in Portugal. Also, some vineyards are just perfect for events.
Top 2 Portugal wedding venues
I've selected my top 2 preferred wedding venues to get married in Portugal. Check it out:
Tivoli Palácio Seteais Sintra Hotel
Located in Sintra, this romantic palace will take you back to the elegance and atmosphere of the XVIII century. Here, you'll be able to celebrate your ceremony in their lush gardens, while you enjoy its spectacular views of the Moorish Castle and Pena Palace.
For your ceremony, you can do it on the outside terrace, with a view of the gardens, the pool, and the lemon trees. And don't worry about the rain – they have a covered area to protect you and your guests from wind and rain.
On the other hand, if you want to celebrate your wedding indoors for up to 120 guests, the best option to do it is at the Seteais Restaurant. Its ambiance is full of frescos and paintings. Also, they offer a superb view of the gardens and mountains.
If you are looking forward to entertaining your guests during your destination wedding, the hotel offers some unique experiences like next morning brunch, horse-drawn carriage rides, a picnic in the mountains, a helicopter ride over the coast, or guided visits around the castles and palaces of Sintra.
Quinta da Bela Vista
Formerly the property of the famous British writer and father of "Sherlock Holmes," Sir Arthur Ignatius Conan Doyle, this venue is set on Rua Barbosa du Bocage, the old magical road of Sintra that links most of the palaces. As its name says ("Bela Vista" means "Nice views"), it offers gorgeous views of the sea and the Sintra hills.
You can celebrate your ceremony in its lush gardens in Sintra. And your reception will look great at the Garden Theater or the Adega in the Palacio.
If you want to be together with your guests during your wedding weekend, Quinta da Bela Vista can accommodate up to 30 people.
What about a welcome pool party? The property features two swimming pools with an underwater sound system, surrounded by very comfortable sun lounging areas with unhindered expanded ocean sunset views and with cozy fire pits and Adirondack chairs.
If you are looking forward to taking some gorgeous photos, the views in the evenings are enhanced by the nicely illuminated Palacio Monserrate in the foreground.
When to get married in Portugal?
First of all, Portugal usually has mild weather, so it is possible to celebrate it at different times. However, Summer/Spring is the main choice of most couples. If you decided to have your wedding during these seasons, make sure to book everything in advance to get the best vendors.
Portugal wedding planner
If you are looking forward to doing your wedding in Portugal, the wedding planner Cassia Thomas is willing to help you create a fully personalized experience. Also, don't forget to check out our Instagram to see our site inspections in Portugal.
Portugal wedding packages
If you are getting married in Portugal, make sure to hire a wedding planner that knows all of your tastes and that can provide a unique experience. If you are looking for something more personalized, then Cassia Thomas can offer you the best options and vendors to provide an exceptional celebration.